Doppelleu unlocks their full potential with Drink-IT
To ensure that Doppelleu continues to stay ahead of the competitors, the company empowered their business with the leading brewery management solution, Drink-IT, tailor-made for breweries, enabling them to boost their productivity and manage all their processes with one single IT solution.

Although Swiss brewery Doppelleu Brauwerkstatt AG went from start-up to successful brewery in record time, the brewery is dealing with the same trials as other breweries, is constantly challenged to deliver high-quality and competitive products, while reducing operating costs. Therefore, the brewery chose to simplify their business processes and take efficiency to a new level with a modern, flexible and future-proof solution.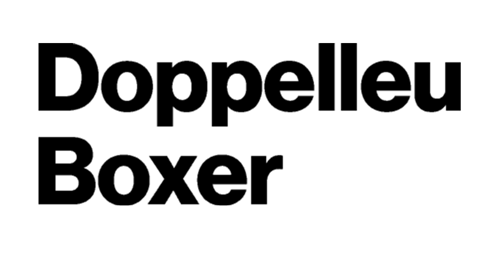 Many challenges, one solution
Managing Director and one of the two founders of Doppelleu, Phillip Bucher, explains: "We were looking for an integrated solution for various reasons. On the one hand we have different departments with varying requirements, and we didn't want to build interfaces between them all – and if you really want to succeed and have efficient processes, you need an overall solution and measurable processes. This this is precisely what you get with Drink IT".
When running a complex business on challenging terms, like you do with a brewery, one of the most important components to success is digital intelligence: "Drink-IT makes us more proficient because it digitizes all our main processes. Orders, invoices and the stock levels are all updated automatically. It is simply logical and because it is integrated, at the end of the day we get more productive." A good example is inventory management. Doppelleu has many different products, more than 100 items, available at separate locations, and today they simply enter an order and see whether something is in stock.
Valuable step-by-step approach
Another major benefit was the step-by-step approach which meant that the relatively young company optimized all their processes based on best practise, by implementing the solution.
"We implemented the solution step by step, one department after the other. This made it possible for us to really focus on our processes and improvements in each department. This way we didn't start the next step with unfinished solutions, and the standards given by the software were very good for us, as a young company".
Drink-IT and NAV – a very effective combination
Tailor-made for breweries, Drink-IT offers a lot of industry-specific benefits not delivered by standard solutions, meeting the needs of a modern-day brewery. "Microsoft Dynamics NAV Standard is a strong, powerful module, but for everything related to packages – warehouse package, deposit package, beer tax package – there are hundreds of different special requirements that Drink-IT meets ".
Phillip Bucher continues: "The combination of Microsoft Dynamics NAV and Drink-IT is very effective and agile. For instance, we can maintain our payroll accounting system with all the Swiss characteristics on Microsoft Dynamics NAV without affecting Drink-IT in any way. So, you can use relevant functionality from Microsoft Dynamics NAV to build on, because Drink-IT is also built on Microsoft Dynamics NAV".
A game changer
In short, Drink-IT has been a game changer for the brewery and the solution has boosted their productivity radically. Asked if they would recommend Drink-IT, Phillip Bucher reveals that they already did: "First and foremost, Drink-IT has made our work much easier with no interfaces and more transparency across the company.
In addition, Drink-IT has solved the many industry-specific problems we had earlier in the best possible way. The simplicity as a whole is one of its greatest strengths – and it has certainly made our business better".