Welcome to Dynamics 365 Business Central – the new edition of Microsoft Dynamics NAV
Microsoft has just launched a new edition of Microsoft Dynamics NAV – Microsoft Dynamics 365 Business Central. Microsoft Dynamics Business Central is a cloud solution and covers the same functionality as Microsoft Dynamics NAV 2018.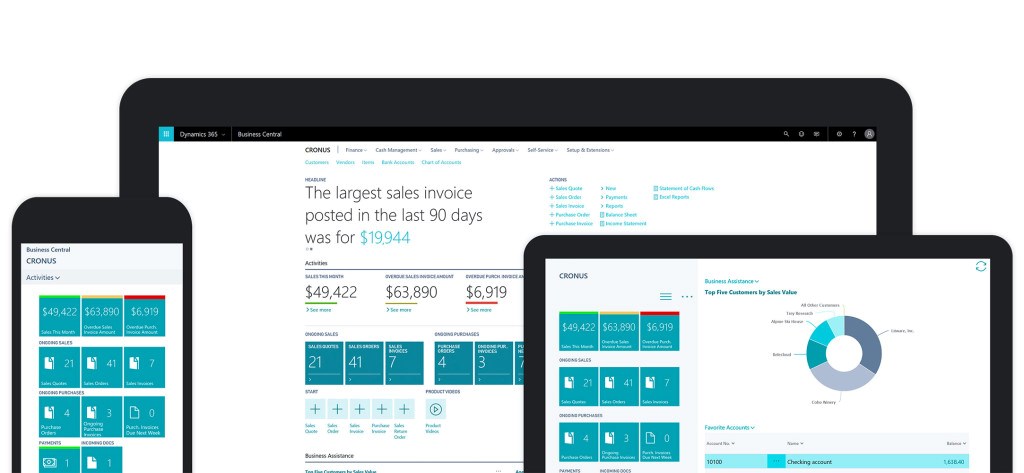 Microsoft unveiled their plans for Microsoft Dynamics NAV's future at the Directions ASIA partner conference in March.
On 1st December, 2017, Microsoft Dynamics NAV 2018 was released. Right before Microsoft announced that they were also going to release a Dynamics NAV 2018R2 version and a Dynamics 365 "Tenerife" during spring 2018 . Dynamics 365 Tenerife was Microsoft's codename for the cloud-based version of Dynamics NAV, while Dynamics NAV is an "on premise" solution locally installed or hosted. Later in 2018, there will be one solution with one name – it will be one product, regardless of it being the cloud- or on premise version.
It has now been announced that the new name is going to be: Dynamics 365 Business Central.
Starting on 2nd April, 2018, the cloud-based version will be available in the following countries:
Austria
Canada
Belgium
Denmark
Finland
France
Germany
Italy
Netherlands
Spain
Switzerland
United Kingdom
United States
Australia (from 1st July, 2018)
New Zealand (from 1st July, 2018)
It has also been announced that there will not be a separate version called Dynamics NAV 2018R2. Instead, the monthly cumulative updates will be extended with new functionality, e.g. to support GDPR as opposed to the "normal" cumulative updates that only contain error corrections.
At the end of 2018, there will be a Business Central both for cloud as well as for on premise – this means a final farewell to the NAV brand/name. However, the product will be stronger and more innovative than ever before.
Overall Business Central will be available at two price points:
Essensial, which will include areas like Financial Management, Customer Relational Management, Supply Chain Management, Human Resources, Project Management and other smaller areas, as well as features like multiple languages, Intrastat reporting and integration with Outlook.
Premium, which will additionally include Service Order Management and Manufacturing.
There will also be a user type called Team Member that will have read-access, ability to run reports and employee self-service (e.g. time sheets and approvals).
In other words, there will be no area that we know of today in Dynamics NAV that will be missing from Business Central. More likely, there will be even more areas/features available when Business Central is fully rolled out – including enhanced short-cuts for the web/app clients, better utilization of AI and update user experience.