Beverage groups
Make your subsidiaries a better business
Integrating new subsidiaries, or improving existing ones by having them run on more effective systems, can be challenging given each subsidiary's unique circumstances. Meeting these challenges in a controlled, standardised way can give you significant competitive advantages. Drink-IT - a beverage management software solution - gives you a scalable "recipe" to perform this process in a controlled, efficient and standardised way - succeeding over and over again.
Empower your subsidiaries while staying in full control
Whether they are breweries, distilleries, wholesale hubs or other types of businesses, managing subsidiaries are challenging, especially if you are an international beverage group dealing with many, diverse subsidiaries. Cultures, priorities and systems clash and you need to deal with the balancing act of building a strong link to the organisation on the one hand, and just let them get on with their business and continue focusing on being productive, profitable and delivering value to the parent organisation.
What does Drink-IT do?
Drink-IT is a beverage management software solution that allows your subsidiaries to manage all their business processes effectively in a single system that is easy to use at local level, but offers all the advanced reporting and control features needed at a central level. It is like an ERP made specifically for beverage companies but easier to use, implement and customise in a scalable way across all your subsidiaries - and you can keep your current ERP in place centrally.

Made for beverage organisations
Work in a system that is purpose built to meet the challenges in your industry

Get value from subsidiaries faster
Bring subsidiaries into your organisation quickly and efficiently

Stay competitive in every local market
Let local subsidiaries win in their individual market, without "corporate" holding them back
Reduce your total cost of systems
Forcing a big, clunky ERP on all subsidiaries is costly - only pay for complexity you need
Reduce the need for global support and training
Offer all subsidiaries an easy-to-use system tailored to their resources, skills and regions
Enable each subsidiary with the ultimate tool
Allow them to run their business in a system that caters to all business processes
Running SAP? No problem.
Drink-IT easily integrates with your current, global ERP, ensuring you continue getting the benefits of SAP or similar systems, without forcing a big, complex (and relatively expensive) ERP on all your subsidiaries.
This is often referred to as a "two-tier" strategy.
Why international beverage groups choose Drink-IT
Benefit from a solution made for beverage organisations
Rather than configuring a complex ERP system for each subsidiary - reinventing the wheel - you could work from a standard solution made specifically for beverage businesses. Immediately benefit from working with templates based on industry best practices and fine-tuned through use by successful beverage companies all over the world, advised by our experienced consultants,
Get value from your subsidiaries faster
Whether you are integrating a new subsidiary or improving an existing one, your organisation expects a quick return on their investment. With Drink-IT, you let your subsidiary work in a system that is quick and easy to implement, with industry best practices out of the box, so they can focus on being productivity and profitable. Meanwhile, you shorten the time until your headquarters start receiving critical and reliable data to base their decisions on.
Stay competitive in every market
To stay competitive in a fierce, global market, multinational beverage companies need to stay agile in every local market. Drink-IT enables you to maintain full control of your subsidiaries without holding them back. Let local sales, marketing, finance, field services and manufacturing information live in a system customised for, for example, their languages, regulations, tax codes and currencies.
Reduce your total costs
Deploying a global ERP solution in a subsidiary is often challenging. They may lack IT infrastructure or other resources to fully implement and operate it, resulting in unnecessarily high total costs.When calculating the costs associated with, for example, training employees or losses in productivity, Drink-IT is significantly cheaper than the standard ERP system, and the costs are more predictable due to the templates-based rollout.
Reduce the need for support and training
Typically, subsidiaries have their own set of legacy systems that they are accustomed to. If you suddenly force a new, complex ERP system, you can expect the support and training costs to increase. Drink-IT is an easy-to-use system with standard functionality made specifically for beverage companies such as theirs, so with it you can expect significantly lower costs
Enable each subsidiary with the ultimate solution
Offer all your subsidiaries a standard, flexible solution that enables them to excel in every business process.
Production and quality
Marketing and sales
Purchase and inventory
Warehouse and distribution

Finance and taxes
Services
BI and reporting
Contracts
Read how Carlsberg effectively onboards new breweries
Carlsberg is on a journey towards leadership in Asia with currently 43 breweries. The key to their successful expansion in emerging markets in Asia was all about simplifying and standardizing their processes by replacing a number of disparate systems with a single, integrated brewery management solution. Easy roll out of best practice business processes accelerates their Return On Investment of their acquisitions.
---
"There is no getting round the fact that Drink-IT has been a great success for Carlsberg." Torben Melskens, Strategy Director Carlsberg IT
---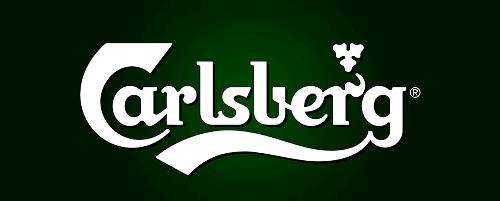 Read the whole case
Request your personal Drink-IT demo.