How Drink-IT helps Beverage groups
Made for beverage organizations
Rather than configuring a complex ERP system for each subsidiary – reinventing the wheel - you could work from a standard solution made specifically for beverage businesses. Immediately benefit from working with templates based on their best practices and fine-tuned through use by successful beverage companies all over the world, advised by our experienced consultants.
Get value from subsidiaries faster
Whether you are integrating a new subsidiary or improving an existing one, your organization expects a quick return on their investment. With Drink-IT, you let your subsidiary work in a system that is quick and easy to implement, with industry best practices out of the box, so they can focus on being productive and profitable. Meanwhile, you shorten the time until your headquarters receives critical and reliable data to base their decisions on.
Reduce your total cost of system
Deploying a global ERP solution in a subsidiary is often challenging. They may lack IT infrastructure or other resources to fully implement and operate it, resulting in unnecessarily high total costs. When calculating the cost associated with, for example, training employees or losses in productivity, Drink-IT is significantly cheaper than the standard ERP system, and the costs are more predictable due to the template-based roll out.
Stay competitive in every market
To stay competitive in a fierce and global market, multinational beverage companies need to stay agile in every local market. Drink-IT enables you to maintain full control of your subsidiaries without holding them back. Let local sales, marketing, finance, field service, and manufacturing information live in a system customised to their languages, regulations, tax codes, currencies, etc.
Running SAP? No problem.
Drink-IT easily integrates with your current, global ERP. Ensuring you continue getting the benefits of SAP or similar systems, without forcing a big, complex (and relatively expensive) ERP on all your subsidiaries. This is often referred to as a "Two-Tier- strategy".
Why beverage companies select our solution for their subsidiaries?
Many of our customers have discovered that implementing a two-tier strategy has become their critical growth factor. They no longer need to adapt or modify their corporate ERP solutions such as SAP or Oracle to accommodate for the needs of their subsidiaries. Instead of that, they can deploy a second-tier ERP solution that can be adaptable to small subsidiaries and emerging markets. Our beverage solution Drink-IT built on Microsoft Dynamics provides high usability and flexibility in this aspect. Our customers all need system agility and flexibility at a subsidiary level, combined with cost effectiveness.
The reasons for selecting our Drink-IT solution rather than SAP or Oracle to roll out to subsidiaries
Ease to use
Reduces the time of implementation
Enables best practice sharing
Provides better local controls and accountability
Upgrades the flexibility (as each country's implementation can be planned as an individual business requirements).
These factors are all in addition to the most significant reason - lower costs - both upfront and operating costs in maintaining our solution as compared to SAP or Oracle for the local subsidiaries.
Why pay more?
More and more beverage companies are asking this question: Why pay more for cumbersome Tier 1 product implementations across subsidiaries as well as new markets? A two-tier strategy has been one of the innovative approaches, as it clearly challenges the traditional model for ERP adoption. To compete well in the future, traditional ERP implementation models need to innovate by transforming into two-tier models.
Drink-IT can be implemented as a complete company solution in a beverage production company or wholesale organisation, or in a two solution strategy as a smaller ERP next to SAP or Oracle. Many successful projects started with a single pilot that were extended to other units in a later phase. A good example is our customer Carlsberg. While in Europe, Carlsberg implemented SAP successfully and later switched to Drink-IT for new high population markets like India and China where we deployed our solution together with one of our global Systems Integration partners.
To sum up, the parent operations and their subsidiaries/divisions have different business needs and circumstances. Microsoft Dynamics and Drink-IT can present an ideal option to standardize subsidiaries into integrated business units and present effective integration tools and flexibility to run these diverse businesses.
Suggested resources for Beverage Groups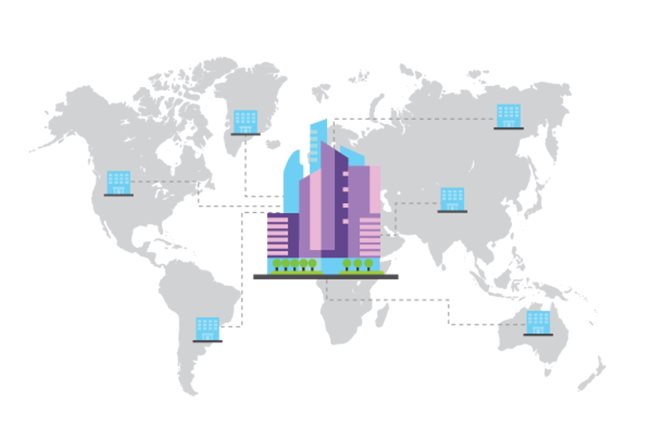 Curious how Drink-IT can help you initiative?
Our in-house experts can walk you through everything you need to know.
Book a demo