Distill profit from your entire value chain
Drink-IT enables you to monitor and optimise your entire value chain with modular, scalable standard functionality ty that works out-of-the-box, has best practices built in and seamlessly integrates every area of your business.
Run your distillery like the best stars
Benefit from built-in best practice combined with NORRIQ's deep insight into your industry and our experience from a multitude of similar projects.
Reduce tracking costs bubble_chart
Drink-IT streamlines your logistics processes and helps you keep track of your fast-moving raw materials and stocks quickly and easily.
Save time on quality process schedule
Use unlimited quality measures and standards on produced lots or in-process-steps, block a lot easily if necessary or allow an item to be put in stock.
Easy loss calculation check
Losses (such as the angel´s share) are automatically calculated, enabling you to save time and resources.
Benefit from global experience public
With a proven global track record of helping successful beverage companies in 40 countries, you'll get a beverage business solution that will optimise your business strategy.
Avoid risks of outdated systems error_outline
Based on the cutting-edge Microsoft Dynamics NAV platform, Drink-IT stays modern and compatible with Microsoft Office programs. Don't put your business at risk with solutions that are here today but outdated tomorrow.
10 things you need to know before choosing a new beverage ERP solution
Having a hard time finding the right business solution for your beverage business?
In a marketplace where conditions are tough and getting tougher, having the right solution to support your business is increasingly important.
Download our guide to simplify your approach and kick-start your selection process.
Drink-IT will boost your
entire value chain
Explore Drink-IT´s rich,
modular and integrated functionality
- and learn how it can catapult your business
Drink-IT helps Pernod Ricard EMEA
maintain its leadership
In order to work more efficiently and manage the various regulations in different markets, Pernod Ricard EMEA decided to standardise their processes across 44 markets by replacing their different IT systems with Drink-IT – a state-of-the-art software solution designed specifically for the beverage industry.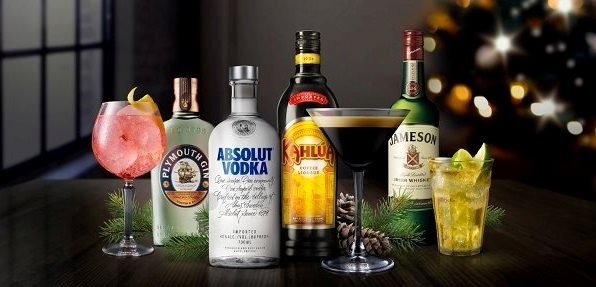 Want to make beverage a better business?
Get our FREE brochure with ideas on how to make your business more profitable. Download the brochure to explore how you can:
Simplify your processes
Boost your entire value chain
Increase productivitiy and agility
Run you business like the best