Drink-IT is an out-of-the-box world class beverage business software solution that is able to support our brewery's international growth.In hindsight, we can say that we've reached all our aims with Drink-IT and that we're very happy with the solution,




CFO at Brouwerij De Brabandere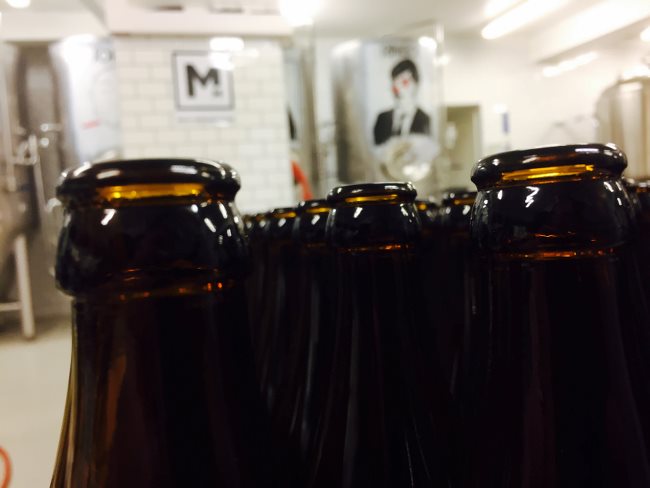 About Brouwerij De Brabandere
Brouwerij De Brabandere markets an extensive range of pilsner and special beers, with around 1,300 customers, as well as running an estate of around 300 licensed outlets. During the priod of stagnating beer consumption, Brouwerij De Brabandere has continued to grow.
Bringing operational exellence into international growth
Brouwerij De Brabandere produces 20 million litres of beers and soft drinks a year, which are mainly distributed on the Belgian and French markets. In addition, the brewery runs an extensive estate of approximately 300 licensed outlets.
Held back by lack of transparency
Brouwerij De Brabandere doubled its turnover and wanted to realize its potential for increased international growth, but the company was held back by its old, bespoke IT-system. An outdated system that stopped the business from unleashing its full potential because Brouwerij De Brabandere lacked the possibility of getting real-time data, creating reports and effectively monitoring and managing its purchase, sales, and stock.
"We had doubled our sales, and saw a potential for more. But our old software applications were slowing down our growth," says Yves Goessaert, CFO, Brouwerij De Brabandere.
Captured growth with best practise processes
With Drink-IT, Brouwerij De Brabandere has got a state-of-the-art brewery ERP solution that doesn´t lag behind when it comes to international growth opportunities. Today, the brewery benefits from flexible, adaptable and fully integrated brewery business processes based on best practice with process tools and flows that can easily be changed as Brouwerij De Brabandere grows.
"Drink-IT´s ability to bring operational exellence is vital for our success."
"Drink-IT´s ability to bring operational exellence with us into our international growth is vital for our success," says Yves Goessaert. Drink-IT also gave Brouwerij De Brabandere access to business critical and comprehensive reporting tools that enable them to effectively analyze data and gain new insights that improve the management of their entire value chain.
"Drink-IT BI is key for our management of purchases, sales and stock – for example we can monitor the rotation of products from day to day by individual customer. The solution´s integrated excise duty management (EMCS) saves time and removes complexity. The EMCS functionality saves a great deal of time in the whole management of excise duty," says Yves Goessaert.
Also, stainless beer barrels represents a huge cost for a brewery, and therefore effective empties management is very important. Yves Goessaert says: "With Drink-IT´s empties management functionality we have got a smart tool to monitor the amount of empties that each single customer needs to deliver back to us."
Furthermore, Brouwerij De Brabandere's Drink-IT solution makes it easy to handle numerous kinds of discounts, and automatically generate sales and transport documents. The solution also enables strict debtor management including warnings of bad payers among the customers, thus increasing Brouwerij De Brabandere's profitability and liquidity.