Drink-IT is a best-practise and leading-edge solution that is absolutely essential to drive our organisation forward

Steve Tice


IT Manager, Everards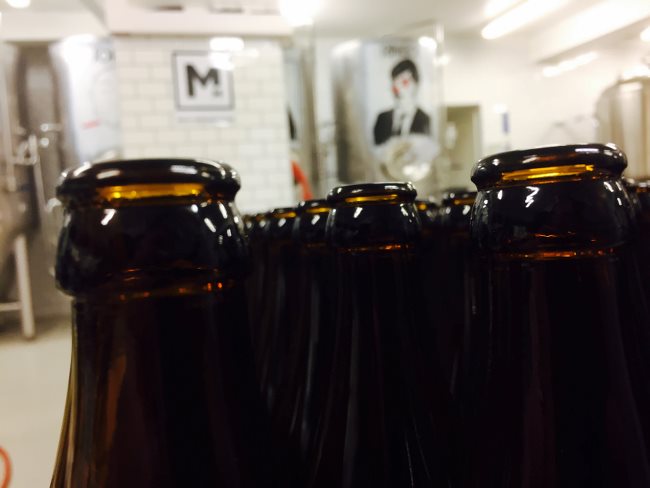 About Everards Brewery
Everards Brewery is a leading, family-run brewery and pub business, which has been brewing quality ales since 1849. The brewery is located at Castle Acres in Narborough, Leicestershire. The company owns a 175 strong pub estate, ranging from city centre venues to village inns, most of which are located within a 70-mile radius of the Narborough brewery.
Everards firmly believes in combining innovation and modern technology with traditional values and the best practices throughout the business, whether it's customer service, brewing, or in our pubs. "Tradition with ambition," as Chairman Richard Everard says.
Managing the tenanted pubs business more efficiently
William Everard brewed the first pint of Everards ale in 1849, and stated 'No effort shall be found wanting in the production and supply of genuine ale of first-rate quality'.
Today, over 165 years later, Everards brewery remains a family run company with fifth generation family Chairman, Richard Everard at the helm. Its values echo that of William Everard – providing first-rate quality products and services to their customers.
Everards has over 175 independently tenanted pubs, all located within a 70-mile radius of the Leicestershire brewery. The pubs vary from village inns to city centre venues and community locals. Each one proudly selling a range of award winning ales including Tiger Best Bitter, Original Ale and Sunchaser Blonde.
Investing in the future
Everards believes in combining innovation and modern technology with traditional values and holds firm to their philosophy of tradition with ambition. As the company looks towards the future it is with the aspiration of developing the business for future generations and continuing the legacy of brewing fine quality ales. So when their existing accounting system was due for an upgrade, Everards embraced the opportunity to evaluate their current and future needs.
"Drink-IT really stood out as a truly solid beverage software solution."
They wanted a solution that could integrate with their existing Microsoft estate and leverage their in-house skills. Everards also wanted a solution that could keep pace with its ambitious expansion plans and could be tailored to the brewery sector.
"We experienced a surprisingly huge difference between the solutions we looked at. Drink-IT really stood out as a truly solid beverage software solution, and we quickly decided to go for Drink-IT," says Steve Tice, IT Manager, Everards.
Harvesting the benefits
The new beverage management solution has enabled Everards to optimise its entire value chain. The solution is used extensively throughout the business, including sales, property management, warehouse and distribution, finance, accounting and tax management.
"Drink-IT ties our financial processes together, provides us with financial overview, and enables us to manage our business more efficiently," says Steve Tice.
"Drink-IT makes a world of difference."
Today the beverage management solution represents the core business system used across Everards. Each of Everards' pub tenants holds several types of account, including a trading account (purchasing stock), a rent account, a loan account (or, indeed, several types of loan account), and more. Earlier the finance team had to set up different accounts for each type of tenant balance – but Drink-IT offered a whole new, intelligent way to do it.
"Drink-IT makes a world of difference by enabling us to create customer dashboards that show all accounts for a particular tenant. That saves enormous amounts of time," Tice says.
Among the benefits is significantly higher process efficiency due to the solutions ability to eliminate repetitive processes and reduce manually entered information. The new brewery management solution has also created increased visibility of financial transactions across the business, which has made it possible to deliver a single centralised view enabling improved decision-making. Scalability and reliability are further benefits. Today Everards has a robust, reliable and flexible platform that can grow and change with the business.
"Drink-IT is very easy to work with, and is a very well integrated solution."
Drink-IT have replaced four bespoke systems and provides Everards with a single, centralized solution that standardises Everards' financial processes.
"Drink-IT is very easy to work with, and we experience that it has become noticeably faster and easier to bring new people up to speed in Drink-IT compared to our old system," says Steve Tice.
Everards have implemented a 20-user Drink-IT solution providing standard functionality for finance management including sales ledger, purchase ledger and general/nominal ledger activities, and can easily accommodate any change the brewery may need in the future.
"Drink-IT is a truly solid, easy to use and very well integrated business finance solution that can easily scale and adapt to future demands," concludes Steve Tice.