Aligning the systems gave Heineken full overview and control of their overall business and the ability to capitalize on their engagements with subcontractors and suppliers. Altogether keeping the costs low and the value of the solution high.

Jacques


Manager, Heineken
A twofold ERP approach
After an intensive market evaluation in 2008, Heineken choose a twofold Enterprise Resourse Planning (ERP) approach and decided to roll out the software solution for breweries, Drink-IT, in all the new subsidiaries. This way their corporate ERP system, running all the common processes, was complemented by a cost-effective and easy-to-implement beverage management solution that supported the entire value chain in the subsidiaries.
Today Drink-IT is released in 19 of Heinekens subsidiaries in the African Region and the Caribbean, and the approach has proven to be a key competitive factor with many advantages for Heineken. It enables their subsidiaries to deploy faster and to a significant lower cost. The solution is flexible, easy-to-use and provides the smaller entities industry-specific functionalities and templates based on best practice from beverage companies around the world.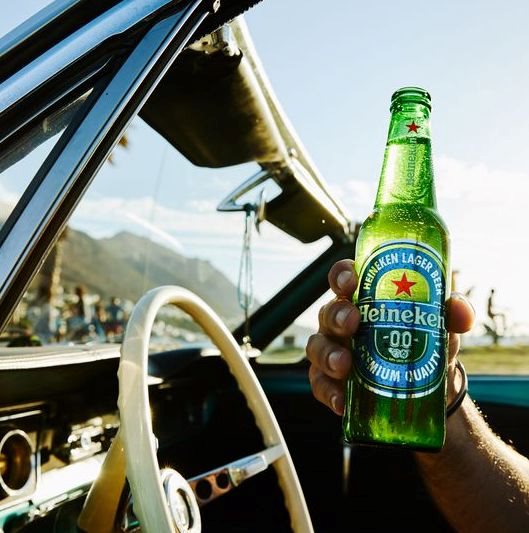 Low cost and high value
Especially in the African Region the population and industry was highly depending on manual processes and Drink-IT was a fast way to automate and unlock the power of the extremely value adding solution, designed to address all the unique challenges of the beverage industry. In the Caribbean region, a homogenization was looked for by replacing solutions like Exact.
The implementations went smoothly and Heinekens employees embraced the solution very fast. In comparison, a corresponding implementation of a SAP solution would take well over a year and involve a high level of complexity adjusting the solution to the needs of a smaller brewery. The implementation of Drink-IT however only took between 6 and 9 month as the solution is already tailor-made for the industry, easy to adjust and based on Microsoft Dynamics NAV, making the roll out highly efficient and the system easy to learn and use.
Meanwhile, Heineken is implementing its 3rd version of HeiLite, Heineken's name for Drink-IT. This shows how Heineken has built trust in the solution and how the interactive discussion between NORRIQ and Drink-IT results in a solution that creates a continuous better fit for Heineken's needs.
Project roll-out
Since many years, Heineken worked with partners for the roll-out of the solution in the different countries. Two years ago, it decided not only to use NORRIQ's Drink-IT solution, but also to use the Drink-IT project team, that built its experience on international accounts in the past years, for roll-outs in Africa.
The ability to maximize every opportunity
To sum up, Drink-IT offered all the functionalities that Heineken needed, it enabled them to manage and boost their business in a complex environment characterized by a parent operation and their subsidiaries having different business needs and circumstances. They now have the ability to enter new markets with a simple solution in an affordable way - extremely fast and capable of maximizing every opportunity for growth.
"The secret behind Heinekens successful expansions turned out not to be an ingredient – but a software solution that makes beverage a better business."
concludes Jacques,
Manager, Heineken
About Heineken
Established in 1864 by the Heineken family, Heineken has a long and proud history and heritage as an independent global brewer. They brew quality beers, build award-winning brands and are committed to enthusing consumers everywhere. Heineken is the world's most international brewer. Wherever you are in the world you are able to enjoy one of their brands.
Interested in what Drink-IT can do for you?