Drink-IT is a powerful solution that has significantly reduced costs in all departments thanks to automation and increased efficiency

Erik Larsson


Logistics & IT Manager, Mack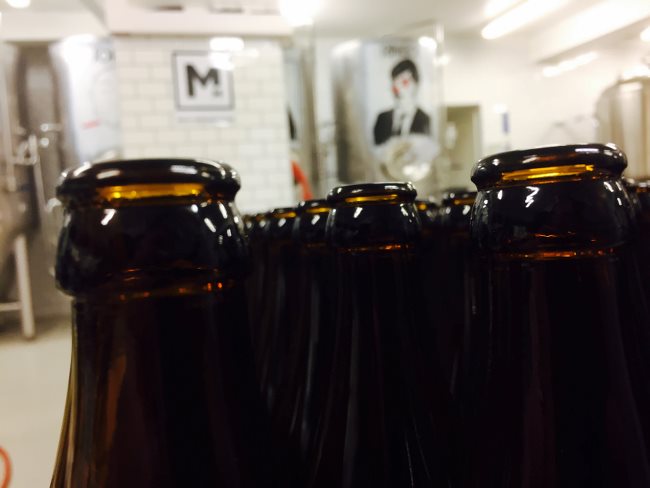 About MACK
L. Macks Ølbryggeri (Mack Brewery) was founded in the autumn of 1877 by Ludwig Markus Mack. Situated in Norway, at 69° latitude, Mack is the northernmost brewery in the world.
Over the years, Mack has evolved into the largest industrial company in the city of Tromsø and the surrounding area. From the beginning, its first beers were well received by local residents not only because they are healthy but also because they are very tasty, and according to Mack this is due to the pure raw materials used in the production process. Since it first began, the brewery's product range has changed and expanded significantly.
Today, Mack produces 15 different beers (bottled or canned) of which Mack Pilsner is the bestseller, as well as 13 types of soft drinks and mineral water. Customers include companies, supermarkets and industries.
Mack also carries out a share of production for Coca-Cola. In 2012, Mack moved to a brand new factory in Nordkjosbotn that offers increased capacity. The new factory is also more environmentally friendly - not only because of efficient heating and cooling techniques but also because of its more central location (reducing the need for transport).
A new location and comprehensive internal reorganisation were accompanied by a new IT infrastructure. Mack's search for an ERP system for the brewery sector ended in Belgium with NORRIQ's Drink-IT solution. Furthermore, Microsoft Dynamics NAV and Drink-IT offer Mack a powerful and standardised solution, which reduces customisation to a minimum and provides maximum overview of specific brewery activities.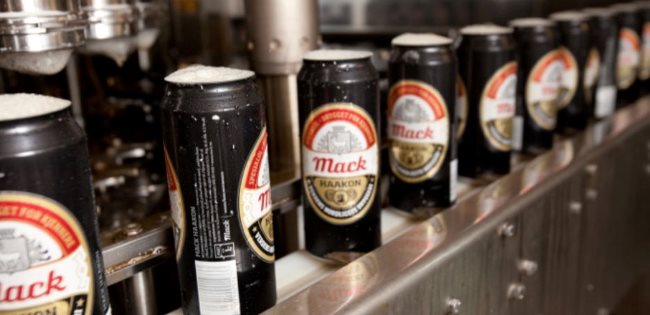 Watch the case video on Mack Breweries
Time savings and increased productivity with automatization
Mack Brewery is a high-tech and IT-focused company that produces 15 types of beer and 13 types of soft drinks and mineral water. The Norwegian company has 130 employees and a turnover of NOK 300 million (EUR 40 million).
Increased efficiency and transparency
Mack used an unsupported software solution that had been expanded and customised beyond its limits - all of which affected the brewery's processes and the quality of important data such as inventory. They were looking for a modern, future-oriented software solution that could support a reorganisation and help increase efficiency and transparency across the new organisation - and naturally they chose Drink-IT.
One of the major advantages Mack has achieved with Drink-IT is easy access to valid data in a single solution:

"We benefit from valid data across the entire line, and time demanding resolving of anomalies in the accounts have now been replaced with time savings and peace of mind," says Erik Larsson, Logistics & IT Manager, Mack.
A feature that contributes to more accurate data is order input via Drink-IT's EDI (Electronic Data Interchange) functionality.
"Drink-IT smoothly handles our very complex price tables, including numerous exceptions. For Coca Cola alone the price table is highly complex. Drink-IT is one of the few systems we came across that is able to effectively manage all these aspects," says Erik Larsson.
Mack's stock management and production planning have been optimised and automated by using integrated hand scanners. Goods can be stored and picked more quickly, which reduces errors, increases traceability and ensures precise stock data.
Saving 40% time
Mack uses Drink-IT to set minimum and maximum stock levels and gets automatic purchase suggestions - this ensures that Mack never experience unexpected stock shortages or excessive raw material surpluses.

"Automation saves 40% time, because we no longer need collect and export data to Excel," says Erik Larsson.
With Drink-IT handy BI cubes makes it easy to gather data directly from the database and present them to users in different ways. One cube displays all open purchase orders, invoiced orders and credit notes. Another cube displays all KPIs and shows sales for each brand, region, representative, etc. A third cube shows all the booking rules, customer entries and supplier entries.
"Information is now at our fingertips, and everyone has their own dashboard that displays the information that specifically applies to them, and from now on I can spend my time on more productive matters," says says Erik Larsson.