Drink-IT allows Stassen to grow
Cidrerie Stassen is a well-known manufacturer of popular ciders and a supplier to wholesalers and distributors to the hotel and catering sector. In 2008, the company was purchased by its former owners, and it found itself in need of a new ERP solution that could be fully implemented within eight weeks.
---
"Drink-IT is an excellent and flexible beverage-business-specific solution that fits our company's needs, and enables us to grow. Project costs was only one tenth of an Oracle-project, and on top of that the whole thing was implemented in a quarter of the time of that." Philippe Robert, Finance Director, Stassen
---

Standardizing processes across new Asian markets
In 2008, Stassen withdrew from the Scottish & Newcastle group and the company was reclaimed by the family shareholder. Today, Stassen employs 90 staff, a turnover of 33 million euros and a production volume of approximately 33 million litres.

Struggling with complexity

After Stassen withdrew from the Scottish & Newcastle group, they had to make a choice. The company had two options. They could either continue with an existing system based on SAP, Oracle-and AS/400, update to a newer version, or move to a completely new system. Philippe Robert, former ICT manager and recently promoted to Finance Director at Stassen, explains:
---
"Oracle was a heavy, expensive solution for an SME such as Stassen, and because of the complexity of the system, one single key user who knew the module through and through for each function domain was inevitable. No one else had an overview of the whole system."
---
Enabled growth by simplifying the processes

Drink-IT enables Stassen to pursue its ambitious growth strategy in Asia by standardizing and optimizing the company's processes across financial management, reporting, invoicing and stock management. In addition, Drink-IT has optimized Stassen's purchasing processes within the company's service department as well as its production processes.
---
"Drink-IT helps us to carry out cost price management. This enables us to compare the real cost of a production order with budgeted costs," says Philippe Robert.
---
With Drink-IT, management reporting became easy for Stassen across their activities as both a manufacturer and bottler of its own brand, and a bottler for third parties. The cider company has got a real-time overview of the turnover and the volume sold, both in terms of the previous year as well as in terms of budget so that it can segment them per region, country, customer, marque, taste, content.
Furthermore, Drink-IT has given Stassen a perfect overview of the volumes bottled for third parties, enabling them to align customers' needs with the available production capacity.
---
"On top of that, we implemented Drink-IT in only 8 weeks, because we wanted to go live from the very start of a new financial year. The time limit was quite a challenge, but we did it! That´s pretty amazing," Philippe Robert says.
---
Stassen's Drink-IT solution was implemented in two phases. In phase one, Stassen implemented the financial management, invoicing and stock management modules. After going live with these modules, Stassen continued the project by implementing Drink-IT's purchasing module, production module and OLAP cubes.
---
"We saw a demo of Drink-IT, and after that, I just knew that Drink-IT would be our next ERP-solution - it's easy to use, flexible, and enables us to grow our business," says Philippe Robert.
---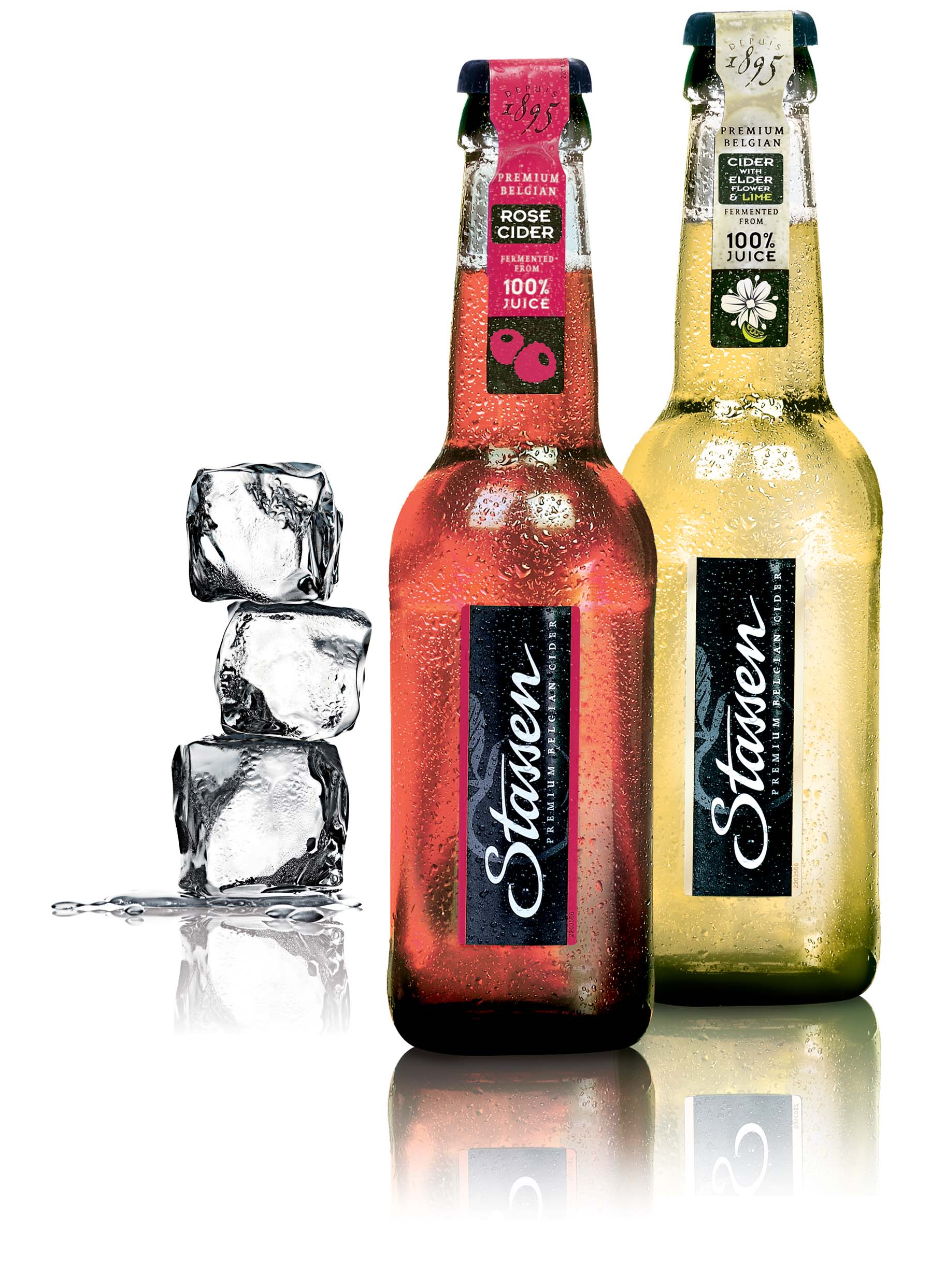 About Stassen
In 1895, farmer Léon Stassen produced his first cider using apples from his own orchard in Aubel. He noted his original recipe on a sheet of paper and handed it down to his son, who started up a small artisan cider factory in 1937 in the village. His son Jean shared this passion for cider for more than 50 years and, at 68 years old, entrusted the company to his three sons who have continued the family tradition until the present day.
Between 1987 and 1991 Stassen enjoyed exceptional growth thanks to the success of its flavoured ciders. The company became the market leader in Belgium and the Netherlands. In 1992, the family company was taken over by the English cider group Bulmer, who wanted to expand its market across the continent, namely with its famous Strongbow brand.
Eleven years later, the second largest European brewer, Scottish & Newcastle, took over the activities of Stassen in Aubel. In 2008, after the takeover of Scottish & Newcastle by the Heineken group, the family shareholder, with Philippe Stassen in the lead, bought back the company.
After the company was bought back again in 2008, Stassen urgently needed to find its own ERP solution. This quest started in February 2008 with the main challenge to implement a solution within just eight weeks! An assignment that, thanks to its IT partner NORRIQ, was completed successfully. Today, Stassen is extremely pleased with the user-friendliness and wide range of management reporting possibilities that Drink-IT offers.